Below are some of the images that define London.

All movies here require the QuickTime player. If you don't have the QuickTime player, you can download it here.

This is a movie taken as the train arrives at the Victoria Station tube station. Note the security camera just to the left of the top-center of the picture. This is one of many security cameras located throughout each platform and station. Also note the electronic sign just to the left of the center of the picture. These signs indicate the trains that will be arriving shortly, and the amount of time until the train arrives. These are found at every platform in every station.
| | |
| --- | --- |
| Dialup / Low-Bandwidth Version | Broadband / High-Bandwidth Version |
All around London you will find phone booths and mailboxes as shown below.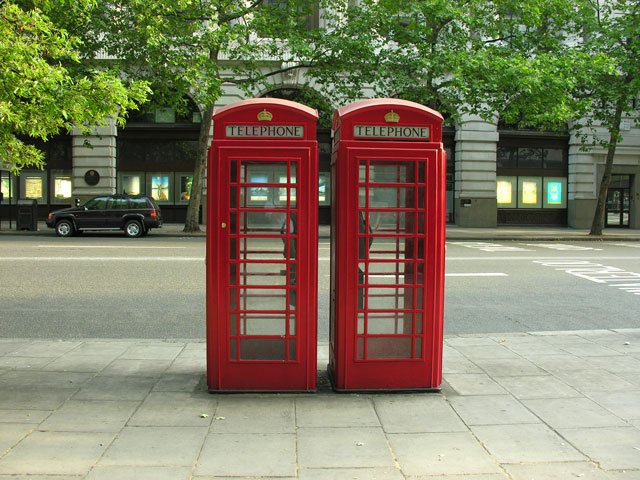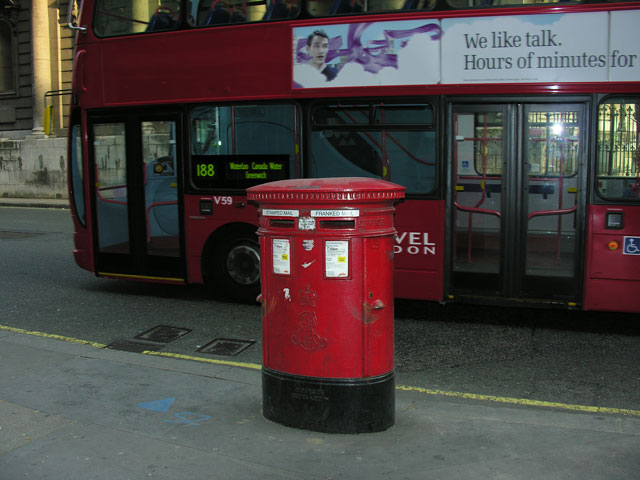 The streetlights around London are very ornamental. This one is on Strand Street at the #11 bus stop near our hotel.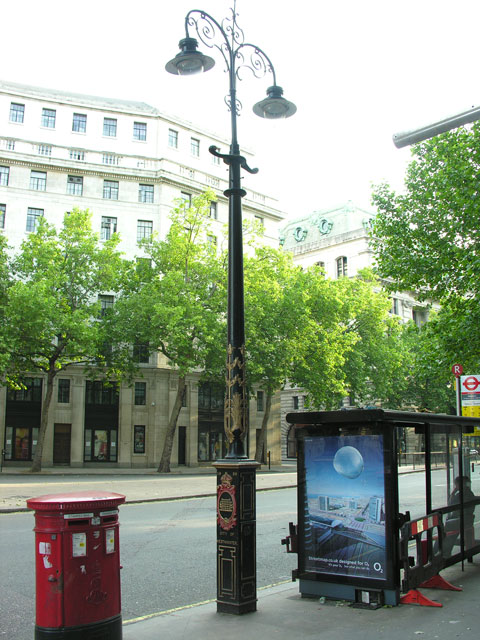 This is a view of a typical street in London. In this picture, the left side of the street is a little more modern than the right side of the street. It is very typical to see a complete block of buildings like you see on the right side of the street. These buildings can be residences or office buildings, but typically contain around 5 or 6 floors and have a setback only a few feet from the street, most only enough for a sidewalk. These buildings are typically of stone construction and are very ornamental in design. Many of the larger buildings or office buildings look very similar in architecture to what you might see in Washington, DC. This street is the street that rises from our hotel to Strand Street. This image is taken from Strand Street. Our hotel is at the bottom of the hill on the left.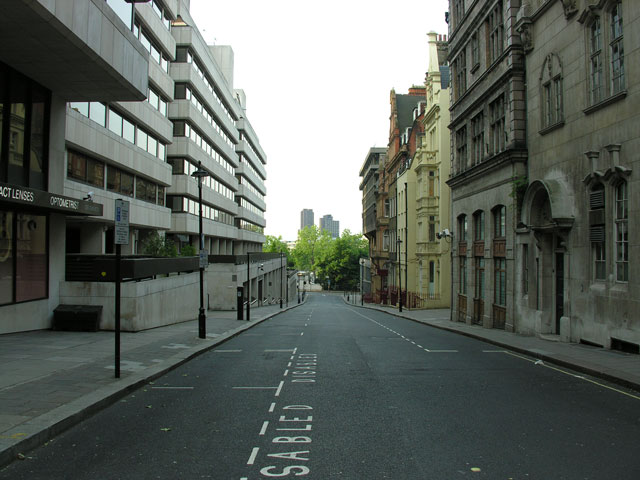 In London, the subway is called the Underground, or as the locals call it, The Tube. Across the street from the front of our hotel was the Temple underground station. The symbol of the red circle with the black rectangle through it on the sign is the symbol for the underground and you will find it throughout London at all underground stations.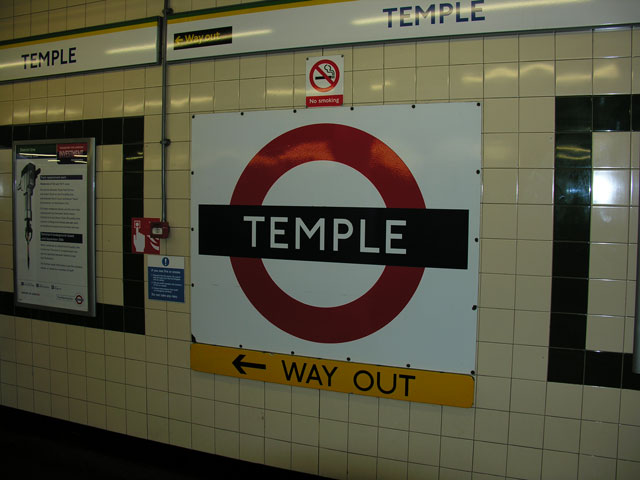 Instead of having signs that say Exit, the signs in London say Way Out.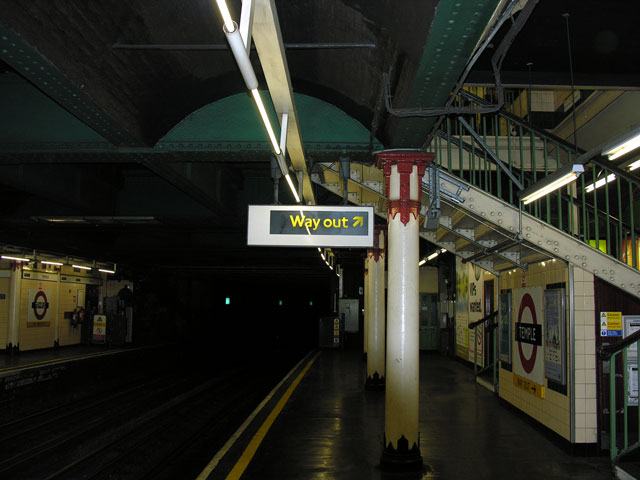 Below, a underground train passes through station going the opposite direction we were traveling.